Feel free to email me at info@origamidesigns.com

with any questions, or inquiries.

Bookmarks  for Children

     Each with a handfolded model attached!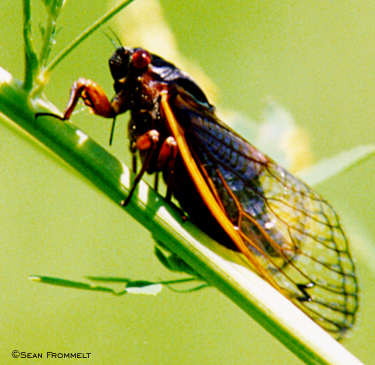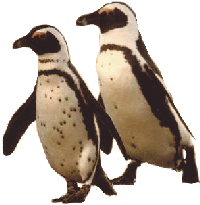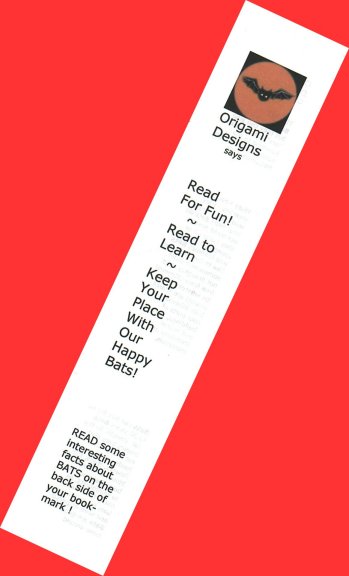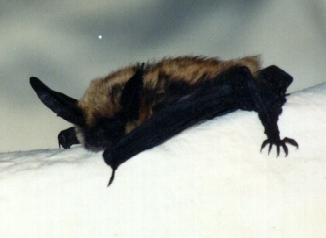 These bookmarks, laminated -  come with  a traditional origami folded model of the animals seen here in the photos. (Not all origami models are pictured here at this time) 

The bat bookmark above left is a finished model.  The Bat model attached to the pipecleaner is safe for children over three, & removable.

On the back of each bookmark is fun, interesting, and trival information about the bird, mammal, animal or insect featured.   

Bookmarks  are used as part of the volunteer work and educational offering by Origami Designs.org.  They are intended to be fun and educational.   Donations by the school, church or organization participating in the program are appreciated.  It does cost Origami Designs to produce, fold, and laminate the materials for the children. 

In 2008 Origami Designs moved the artist studio to the Klamath Falls, Oregon area.   I am in the process of continuing my work with the kids and education as my time allows within the immediate and local area. 

I do as much volunteer work as my time allows.  If your organization is writing grants for monies for the art, please feel free to contact me for information.  If you can help fund the materials for the kids, I donate my fold and visiting time to try and fit the schedules of schools and organizations in the area. 

The Seals &                   Sealion

These Bookmarks are copyright to Origami Designs  and may not be copied, altered, reproduced, or published elsewhere.  Please respect copyright restrictions.

You bookmark must say Origami Designs or it is not from Origami Designs.com




© 2000-2010 OrigamiDesigns.com . All rights reserved..


A local series for the Oregon State area is being planned now.   Selections will include, the rabbit, fish, pelican, owl, bear,  coyote,  butterfly, and an insect or two!      Please check back to see more about this.!             September  2010.