Blog & Fold have something in common...

Both 4 - letter words, both becoming increasingly popular..

It's time for me to join in,  you can't heard the sounds of me folding but I'll put down the thoughts of the mind, the revelations I've uncovered this day or the next and share what's happening - out from under the folded paper!

FYI:  You can leave comments, pleas for help etc. over in the guest book area here which serves several purposes of communication through origami Designs.org

Archives: Chat sharing

You will find some interesting talk here.  Sharing, hints, etc.  Check it out! 
http://origami.kvi.nl/archives/a0073x/arc00736.txt

.

Here's how I found it and where I started...

http://origami.kvi.nl/archives/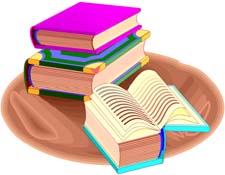 Please feel free to share with other visitors here you own book reviews, special finds, want to trade books, etc?  Use the origamidesigns.org guestbook to connect! 
This site lists chatrooms  scedules. Fanny's Corner does have Parchment Paper chatrooms. Maybe they occassionally discuss origami, I do not know.  But you can check it out! 
What will you find here:  Example: taken from archive

Subject: Thoki's FlipFlop

I'm stuck wa-a-a-ay before step 19.  After I fold step 14, I have

everything the reverse of the drawing of step 15:  the colored side is out, not the white side, and the top layer is split, not the underneath layer.  My top layer runs backwards (NW to SE, not NE to SW), too, so I am doing something completely backwards, but what, what, what????    I did quit, and try folding from a fresh rectangle several hours later, which often works to "clear" my head of whatever dumb thing I'm doing, but it didn't work this time.     Help!  (Having a list to ask for help on a fold feels completely wonderful.)

Re: Origami From Chopstick Wrappers

Many people just twist the wrappers into chopsticks rests - in Japan it's rude to put  chopsticks across a bowl and NEVER stuck into a bowl of rice! I usually make a knot and use that. Kase-san taught me a simple Chinese junk, and I guess in Japan it's similar to all you USA-ans folding dollar notes (we have plastic notes and don't tip!).

.

FOLDERS ARE WIERD! "It occurred to me, in the middle of thenight, that you could orient a 1:3.75 proportioned rectangle diagonally inside an 8.5 x 11 sheet of paper, and have the resulting rectangle be

somewhat longer than the long edge of the paper."

"I'm now going to take two aspirin and fold a blow-up frog," says Scott.     Scott, this is just plain crazy! It's almost as obsessive as something my father would do, waking up in the middle of the night to pursue a thought and waste a good night's sleep determining something that hardly matters ;-)

Oh yes, and if we do want the rectangle that's got the extra 1/8th inch, exactly how do we get it out of the paper, anyhow? ;-) ;-) ;-) .


I was doing some research on "transforming origami" when I found this interesting volume...

http://www.exploratorium.edu/exploring/back.html 

In the Quarterly Magazine of Exploratorium...

Learn how new materials, new methods and new ideas are transforming traditional origami. Watch videos of a master origami folder create his unique pieces. Learn how to make your own paper and how to fold your own paper airplanes.      Check it out!

It was 1:20am....Sunday morning,   my time PST, & I was here folding & working on items for the Origami Peace Tree Festival  watching late night TV.. And what do I see?     I look up from my work and here on Walker Texas Ranger.... is a scene where the calling card for a visitor is a china plate with a silver foil origami crane for Walker!    .

I am still always thrilled to see origami on TV, in film, commercials!! I would be more thrilled if I folded it!!!

1:15am  Origami Cake Decorations - this week I am again working with fondant - an edible icing for cakes - on a project for a cake decorator in Maui.  It's great fun, sometimes very frustrating, but something I hope to do more in the future.

Folding edible origami models!

I suppose now I have to keep a log of what goes into the Blog here?  Origami topics touched upon by the strange mind of a folder...?  I need a clone...

TRY   EBAY

To Shop:

Type in Origami

in the BUY space

and shop, shop, shop, there are some great deals to be had!

Never worry about buying paper again!!!

WHAT'S

NEW   I do a lot of online searching for my designs, my students, my cakes. and I find some  REMARKABLE  stuff

about origami...

CHECK  OUT the

WHAT"S  NEW

page here at the website!!


MONEY FOLDING   My husband has resisted learning to fold anything.. till now.  He will fold money. He wanted to learn something pretty to give the waiters when we go to dinner....  I guess I should be happy he found his motivation... I will say his one model that he will fold is meticulously beautiful...

SHAMROCKS .... folding money into shamrocks.  Some will go to cients in orders and some on the newest Origami Greeting Card from  Origami Designs.... I wish I could grow these legally


Long admired and respected by peers and viewers alike...  Anderson show another talent!

Folding a model he learned in the first grade, on Larry King Live, he fold the moving fish!!  8/09